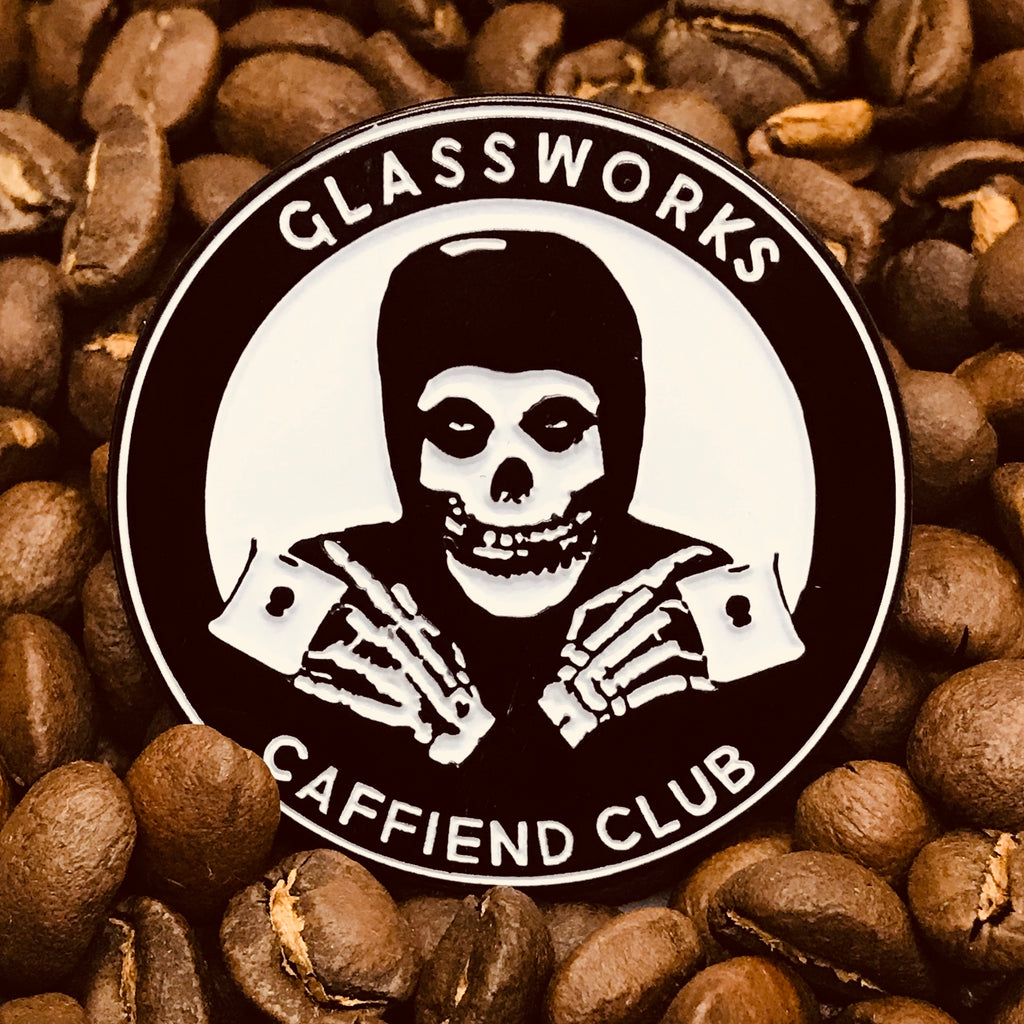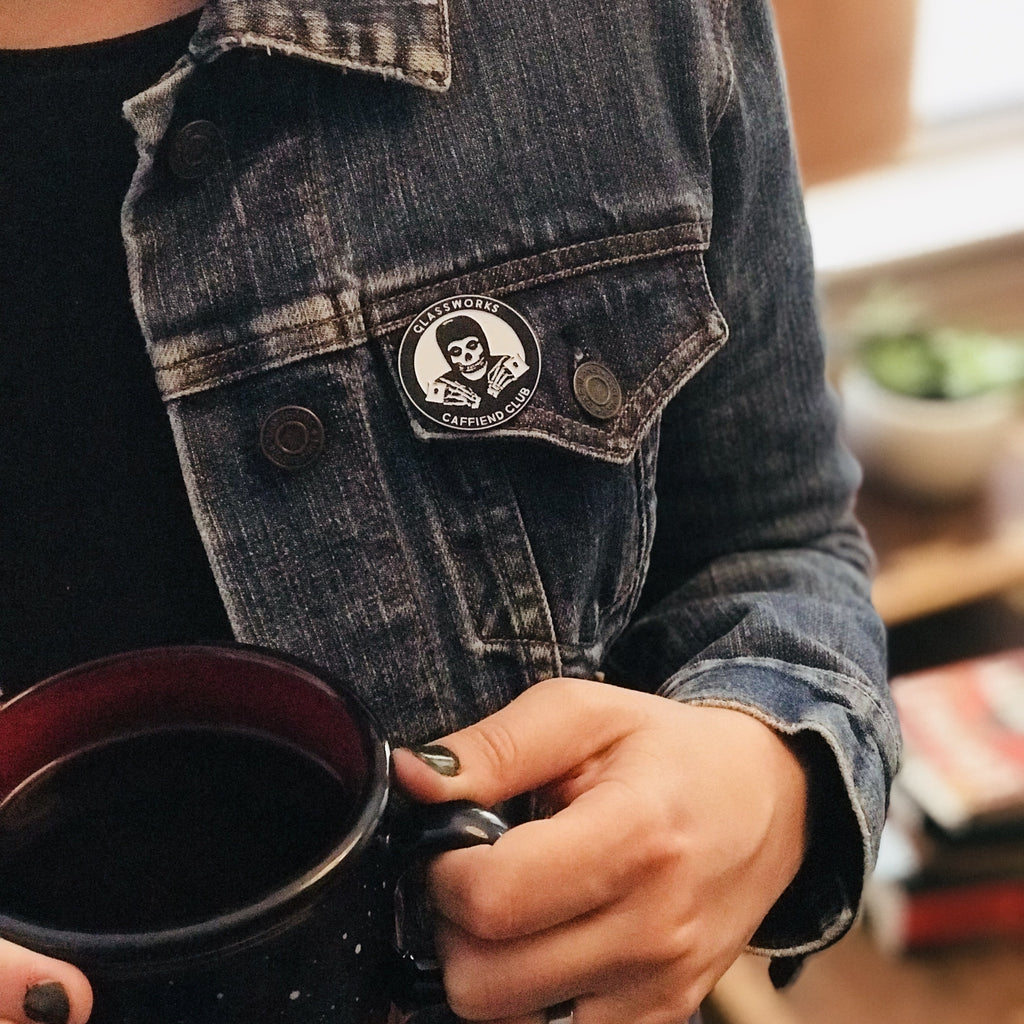 $8.00
$0.00
Glassworks Caffiend Club Enamel Pin
1.5" Glassworks Caffiend Club enamel pin!
Walk Among Us and show everyone your appreciation of the Blackest Of The Black beverage. Perfect for a Ghoul's Night Out, or if you happen to tread Where Eagles Dare. Bundle a pin with a bag or two of Glassworks Coffee, and you have a perfect gift for one of those Hybrid Moments. Beware! We suggest snagging one of these in case All Hell Breaks Loose and they Nike-A-Go-Go away!
Buy any one bag of coffee and use discount code CAFFIEND1 at checkout and receive 50% off your enamel pin.
Buy any two bags of coffee and use discount code CAFFIEND2 at checkout and receive your enamel pin for FREE!