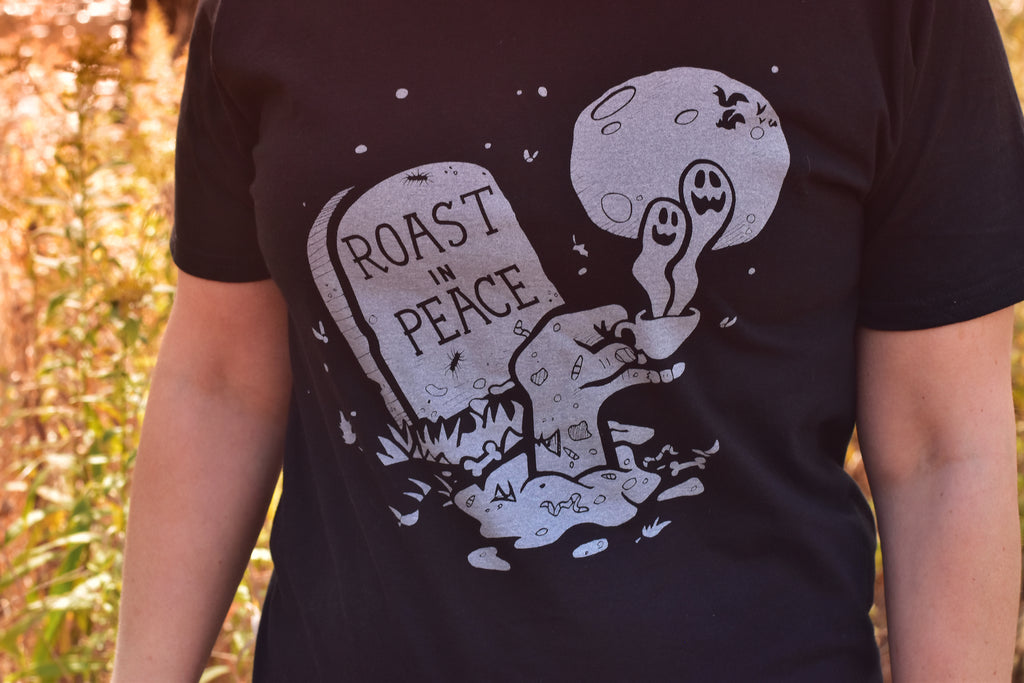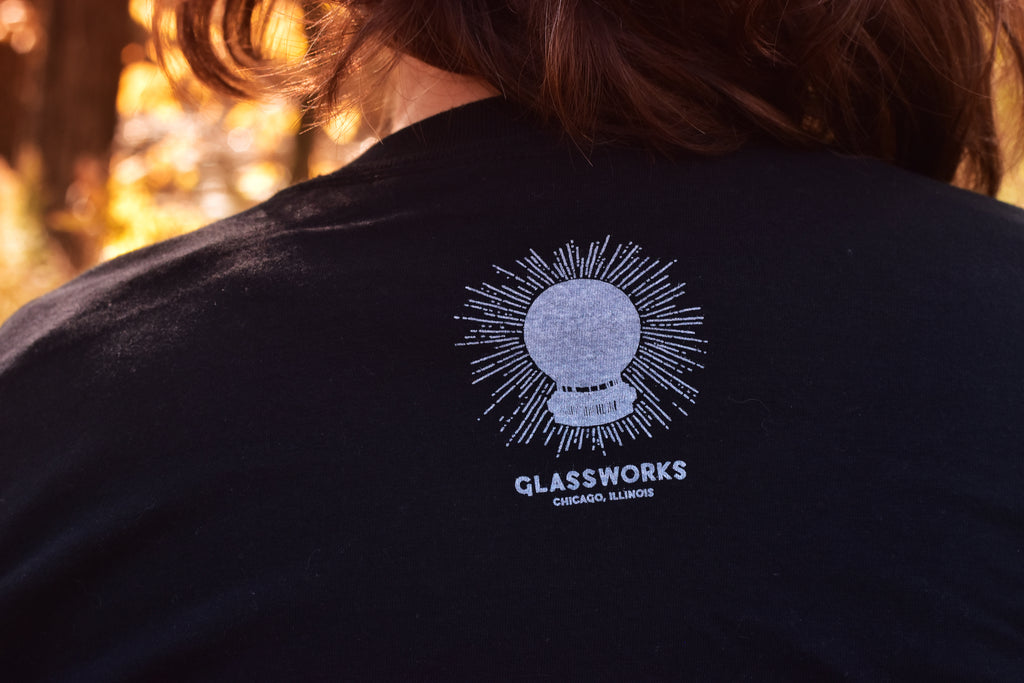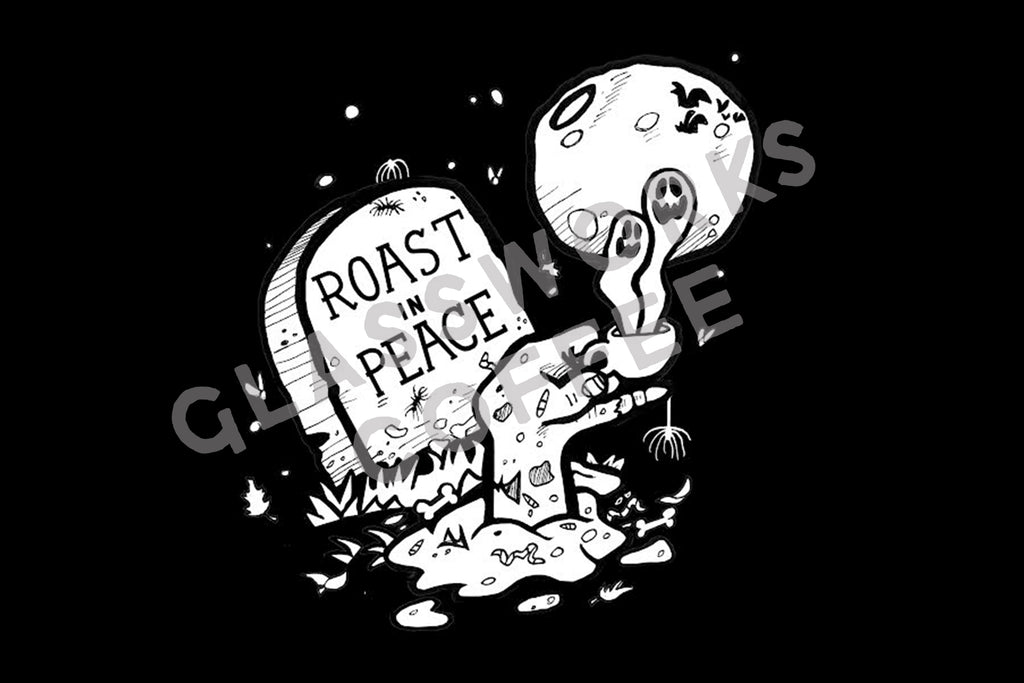 $25.00
$0.00
ROAST IN PEACE T-SHIRT
We all know the feeling. Our "Roast In Peace" t-shirt shows that with proper motivation (and coffee) anything is possible. "Pinky out" possible, even! Designed by Pete Klockau of The Black Lagoon Room, this guy is also featured on our "Roast In Peace" coffee mug and enamel pin.
Expertly printed on 100% cotton Gildan Softstyle shirts in Milwaukee, Wisconsin. Have you been up there? We love it.
Save yourself a few bucks by getting a bag of coffee (either 16 or 12 ounce) with your spooky new t-shirt!